Order Management Representative with French
Ogłoszenie archiwalne, może być już nieaktualne.
Order Management Representative with French
Szczegóły oferty:
Order Management Representative with French Miejsce pracy: Cluj-Napoca (zagranica) Nr ref.: 1100885 Your new company

Global Business Services centre established in Cluj-Napoca is building the team in Romania and is seeking for colleagues for the Order Management department.

Your new role

The main responsibility will be to provide high quality customer service to a portfolio of customers. The usual activities will be related to active managing of customer orders and demand planning in SAP, order planning, plausibility checking and customer alignment and agreement concerning the real demand (in regards of volume and timing), date and order confirmation, creation of orders and order tracking from hand lists, control of customer's specifications for production. At the same time, you'll act as the interface for sales, quality, dispatch, production planning, demand planning on the plant sites.

What you'll need to succeed


Good knowledge of English and fluency in French;
3-5 years of job experience, preferable in a similar area: Customer Service, Sales, Logistics or related;
advanced level of Excel knowledge would be highly desirable.
Since you'll have direct contact with Customers, strong interpersonal communication skills and highly customer-focused attitude are imperative.
What you'll get in return
High quality training;
a new and modern office space in a very good location;
the possibility to be part of a young, dynamic team and develop your career within the company;
multicultural environment where you can practice your language skills;
competitive salary and an attractive benefits package. The job agreement will be signed directly with your Employer, not through our Agency.
What you need to do now

If you're interested in this role, click 'apply now' to forward an up-to-date copy of your CV, or call us now.
If this job isn't quite right for you but you are looking for a new position, please contact us for a confidential discussion on your career.
Reklama: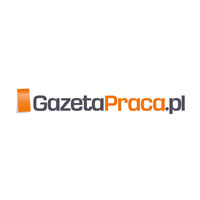 Hays Poland Sp. z o.o.
www
Zobacz wszystkie oferty Hays Poland Sp. z o.o.
Polecane oferty:
Reklama