Ogłoszenie archiwalne, może być już nieaktualne.
HR Services Supervisor
Lokalizacja: Wadowice
Ogłoszenie Agencja Pracy
Szczegóły oferty:
HR Services Supervisor Miejsce pracy: Wadowice (mazowieckie) Nr ref.: 1100387 About us

AstraZeneca is one of the world's most exciting bio-pharmaceutical companies. From scientists to sales, lab techs to legal, we're on a mission to turn ideas into life-changing medicines that improve patients' lives and benefit society. We need great people who share our passion for science and have the drive and determination to meet the unmet needs of patients around the world.

The role

Serving as a member of the management team within our newly created Regional Human Resources (HR) Centre, the HR Services Supervisor will be accountable for the day-to-day management of a team of HR Advisors providing timely, efficient and accurate HR services to one or more of our AstraZeneca markets.

In this role, you will maintain accountability to the in-country HR Services Lead for your dedicated market(s) while also reporting to the Regional HR Centre Lead to drive consistency and continuous improvement across markets. Your team will utilise our suite of core and enabling HR technology (Workday, ServiceNow case management, telephony, etc.) to execute a range of HR Service activities, directly contacting customers and HR professionals when needed to solve more complex problems. The Supervisor will play a key role in driving effective process execution, maintaining effective coordination with in-country HR Services teams and supporting the expansion of services provided by the Regional HR Centre teams.

The Supervisor will be expected to manage the team of HR Advisors to meet any established SLAs with the business/HR function and support the team's continuous personal and professional development.

Candidate Focus & Challenge
Passion to lead a team that will deliver a great customer experience
Work in partnership with the Regional HR Centre Lead to recruit, manage and develop a small team of HR Advisors who have the skills and personality to gain and build the trust of HR colleagues and customers, ensuring that the required knowledge and resources are available to meet the needs of the customer
Support onboarding/training of new HR Advisors and oversee team performance management in collaboration with Regional HR Centre Lead
Serve as first escalation point for complex transactions, supporting team to resolve issues whenever possible and liaising with appropriate HR specialists as required
Oversee team responsible for managing employee personal data and documentation, as well as a suite of workforce and organisational data processes within Workday including but not limited to: job changes, position management, organisation unit changes, employee transfers, contract documentation, time/leave corrections and new hire data entry
Oversee team in providing employment verifications to 3rd parties on request, generating approvals and producing verification statement
Ensure process consistency and completeness through the use of existing templates, filing signed documentation electronically and liaising with downstream providers were required (e.g. payroll and benefits)
Liaise between the Global Process Owners (GPOs), in-country specialist teams and other content developers to build an effective knowledge base to ensure that processes are executed correctly and customer guidance is provided in an effective and consistent manner
Act as integration point between Regional HR Centre team and Global Data Management team to execute data quality checks on employee data in Workday and effectively address gaps
Ensure that team effectively operates financial and SOX controls, checking that all appropriate approvals are in place where needed to support HR processes
Manage team engagement with GPOs for in-scope process areas, consolidating identified opportunities to improve process execution and technology usage, and prioritising and implementing improvements
Drive expanded provision of HR Services from offshore teams by building customer trust in the Regional HR Centre's ability to deliver and supporting the incorporation of new services and countries/customers
Candidate Knowledge, Skills & Experience
Experience supporting HR processes and transactions, ideally in Workday
Keen attention to detail and focus on data accuracy
Understanding of common HR and service centre enabling technologies – e.g. case management, telephony and online user portals
Able to communicate fluently in English
Additional language skills desired – Swedish
Proven ability to manage a team supporting a global business from an offshore site
Demonstrated ability to manage competing tasks efficiently and prioritise workload within a matrixed team environment
Enjoys leading and working as part of a lively and hard-working team, performing together under pressure to meet monthly payroll deadlines
Experience in Microsoft applications
Highly developed communications, organisation and interpersonal skills
Proven ability to work with confidential data
Experience of delivering against Service Level agreements, including working with third party providers to meet work deadlines
Ability to think analytically and effectively problem solve using creative solutions
Previous experience with payroll management is desirable but not essential
We offer
stable employment conditions, wide benefit package and the opportunity to participate in building a new team .If you would like to apply for the above position, please send your application documents (actual curriculum vitae) in English.
Reklama: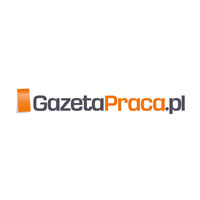 Hays Poland Sp. z o.o.
www
Zobacz wszystkie oferty Hays Poland Sp. z o.o.
Polecane oferty:
Reklama