Operations Manager - Financial Planning and Analysis
Ogłoszenie archiwalne, może być już nieaktualne.
Operations Manager - Financial Planning and Analysis
Lokalizacja: Kraków
Ogłoszenie Agencja Pracy
Szczegóły oferty:
Operations Manager - Financial Planning and Analysis Miejsce pracy: Kraków (małopolskie, Polska) Nr ref.: 1099771 Branża: Forma zatrudnienia: pełen etat For our Client - global provider of HR, Financial, IT and Risk Management services we are currently looking for Candidates ready to join to the Cracow SSC and take the Operations Manager position.

As Team Manager you will be responsible for the following activities:

Establishing and maintaining effective relationships with client finance and business departments to ensure alignment on customer service and other strategic issues. Working closely with FP&A CoE Lead to support the establishment of the FP&A CoE, including the establishment of respective Service Level Agreements and Key Performance Indicators
Act as a leader to the dedicated FP&A team (20 FTEs), including recruiting, developing, and retaining a highly skilled and engaged workforce capable of delivering excellent financial controls and business partnering services
Supporting FP&A CoE talent management through involvement with the training, career development and evaluation programs that promote skills building, career advancement and employee satisfaction
Acting as a point of contact for client finance departments and multi-function business leaders
Representing the FP&A CoE in meetings with internal and external customers, steering groups and other client functions
Driving and supporting continuous process improvement and standardisation in order to increase efficiency
Act as a champion of standardisation within the team and across the CoE and client finance
Responsible for providing financial advice and support to business partners and colleagues enabling them to make sound business decisions
Keeping informed of industry and regulatory trends and preparing the FP&A CoE to respond efficiently and effectively to the changing business environment
Manage Team's scope, workload and ad hoc requests
Ensure delivery against agreed Service Level Agreements and Key Performance Indicators
To be successful on this position you need to have:
Previous experience in FP&A and people management
Fluent English (C1)
Extensive knowledge in FP&A area
Ability to demonstrate good verbal, organisational and communication skills
Ability to work under pressure to meet deadlines
Our Client offers:
A promising career path and individual development plan
A large number of career opportunities in different business areas
Cooperation with young, energetic and craving for knowledge colleagues
The opportunity to build strong and meaningful relationships with clients and influence their business
The best medical cover on the market with free dental care
Generous and competitive benefits package (Multisport cards, insurance, vouchers - find out what else is waiting for you)
Offices in close proximity to Krakow's city centre
The chance to participate in social events and charity actions

It's just a general view of the new project. If you would like to find more details, please send your CV in English via "Apply" button.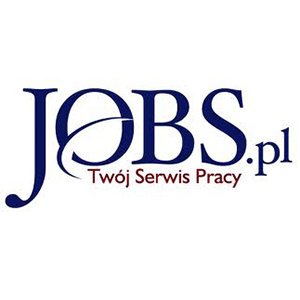 HAYS POLAND Sp. z o.o.
www
Zobacz wszystkie oferty HAYS POLAND Sp. z o.o.
Polecane oferty: