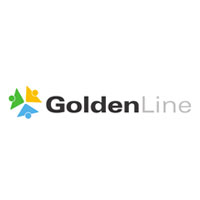 HR Assistant with German
HR Assistant with German Miejsce pracy: Poznań (wielkopolskie) Nr ref.: 1099245
Your new company

A Shared Service Centre of an international, prestigious organization based in Poznań is looking for HR Assistant with German.

Your new role

As HR Assistant you will be response for HR-related process, supporting the recruitment lifecycle from start to finish and creating and maintaining personal files. What's more, your duties will include conducting analysis and reporting, entering application s to the system and performing a range of additional administrative tasks.

What you'll need to succeed

A successful candidate will speak German fluently and English at at communicative level. You need some experience in HR or related field, solid knowledge of Windows and MS Office applications. What's more you should have higher education.

What you'll get in return

Our client offers a stable job in an international environment, possibility to gain knowledge and experience. This prestigious organization will provide you with tools to do your job, employment contract and multiple benefits and training.

What you need to do now

If you're interested in this role, click 'apply now' to forward an up-to-date copy of your CV, or call us now.
If this job isn't quite right for you but you are looking for a new position, please contact us for a confidential discussion on your career.



oferta z dnia: 07-12-2017
Reklama: