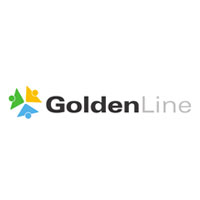 Clinical Trial Transparency Analyst for Redacted Documents
Clinical Trial Transparency Analyst for Redacted Documents Miejsce pracy: Warszawa (mazowieckie) Nr ref.: 1098599 About us:
AstraZeneca is one of the world's most exciting bio-pharmaceutical companies. From scientists to sales, lab techs to legal, we're on a mission to turn ideas into life-changing medicines that improve patients' lives and benefit society. We need great people who share our passion for science and have the drive and determination to meet the unmet needs of patients around the world.

Description:
The Clinical Trial Transparency team within GMD Operations leads the AstraZeneca Group of Companies, Clinical Trial Transparency Position Globally.

The CTT Operations Analyst for Redacted documents will lead the anonymization of clinical study documents in support of EMA policy 0070 and other disclosure of clinical documents that must be redacted or otherwise anonymized. The individual is accountable for taking original clinical study documents and anonymizing them using the latest tools and industry best practices.

This role will have in-depth understanding of the EMA Policy 0070 and other similar global policies. The ideal candidate understands clinical study data and clinical study reports. The ideal candidate would have experience working with this data to create clinical study reports. The ideal candidate will have expertise in using systems and proven track record for attention to detail.

This role will work globally with individual study teams to deliver redacted/anonymized documents to them for their submissions. This role will NOT manage the submission; they will provide submission ready deliverables.

The role will be an individual contributor.

The successful candidate role models AstraZeneca values and principles and encourages others to do so.

Main responsibilities:
Be the CTT system expert in the use of Technology Tool for delivery of Redacted Clinical Packages.
Understands the data collected and used in the Clinical Study lifecycle from site through to Clinical document authoring.
Work closely with the Business Solutions Team on Risk Measurement and quantification of data sets, particularly focused on those used for delivery of EMA policy 0070 Redacted Document Packages
Accountable for good Information Practice on all assigned activities
Create anonymized clinical documents following best practices and established SOPS.
Contribute to the anonymization report for the reports created.
Support development of any training materials as needed in collaboration with direct manager.
Ensures adherence to all applicable AstraZeneca requirements.
Demonstrates a high focus on quality and the ability to meticulously quality check work delivered.
Establish best practice to improve quality, efficiency and effectiveness
Essential Requirements
Competent to advanced verbal and written communication and collaboration skills.
Advanced problem solving skills.
Diligence – attention to detail and ability to manage a programme of concurrent activities.
Ability to apply programming knowledge and skills to problems, problem solving, and quality focus under supervision.
Ability to understand and adhere to defined business processes and accurately complete and manage associated documentation.
Understands how data risk management is used to support anonymizing clinical study data and reports
Awareness of database set-up and report publishing requirements.
Relevant SAS programming knowledge and experience to a proficient level for risk measurement.
Understands how programming is used to deliver technical programming and information components of a study, including but not limited to the following:
Study Data Tabulation Model (SDTM) and Analysis Data Model (ADaM) data sets
Tables Figures and Listings (TFLs)
Clinical Trial Transparency deliverables (data de-identification, results posting files)
Awareness of how this data is used to create Clinical Study Reports and other Clinical Documents.
Basic understanding of the design of clinical study reports and ICHE3 standards in writing them. Does not have to have authoring experience (a nice to have).
BSc in mathematics, statistics, engineering, computer science, or life or social sciences.
System Testing experience or desire to learn it.
Desirable:
Current knowledge of other technical and regulatory requirements relevant to the role.
Good understanding of Global Medicines Development
Knowledge of Best practices in Validated systems delivery
Prior relevant knowledge of a statistical or database programming language (preferably SAS).
Medical writing experience, turning Tables Figures and Listings into Clinical documents such as Clinical Study Reports (CSRs)
We offer stable employment conditions, wide benefit package and the opportunity to participate in building a new team.
oferta z dnia: 26-11-2017
Reklama: