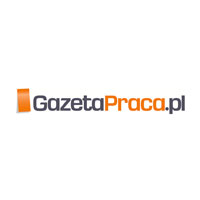 Customer Service Advisor
Customer Service Advisor Miejsce pracy: Gdańsk (pomorskie) Nr ref.: Gl/CS18 Branża: - Administracja biurowa - Obsługa klienta/Call Center Umiejętności: - PHP - Komunikatywność - Niemiecki - Customer Service Systems - Umiejętności komunikacyjne - Język angielski w biznesie - German GAAP - angielski zaawansowany - angielski poziom zaawansowany - kontakt z dostawcami język angielski - Niemiecki- komunikatywny - Niemiecki B1/B2 - Niemiecki - biegle - Język angielski B1 - customer care - angielski - średniozaawansowany - Customer Marketing - Jezyk Angielski - biegly - Customer Relationship Management - Customer Experience Design - język niemiecki /poziom zaawansowany - Fluent English, German - Multitasking & meeting deadlines - Customer orientation - Problem solving skills - Obsługa klienta - Problem Solving Tools - Angielski B2 - Angielski komunikatywny. - Język angielski - zaawansowany w mowie i w piśmie - Angielski - German Language - German fluent, written and spoken - German : intermediate - German translation - German - basic - Gearman - HGB (German GAAP) - Social Communication - Technical English - Time management skills - German teacher - Biegły angielski - Angielski B1+ - Angielski C2 - Swiss German - Customer Focus - Customer Satisfaction Analysis - time managemnet - Good communication and interpersonal skills - Teaching German as Second Language - jęz. angielski - Professional Customer Service - Excellent Customer Service Skills - jęz. angielski - bardzo dobry - Teaching German - Comunication skills - Good time and task management - Język angielski komunikatywny - Multi-tasking Skills - Fluent German - Foreign Languages: fluent in german & english - Język angielski - poziom zaawansowany - customer development - Język angielski na poziomie C1 - Creative thinking and problem solving - Język angielski - B2 - German – basic knowledge - Customer Advisor - Teaching English and German - Basic German - German C1 - Legal German - Trendu german - Advanced German
For our client, an international company, we are looking for a motivated talent, for a Customer Service Advisor with German role.
JOB DUTIES
Customer Care and Service,
Providing responses to questions via phone, chat and e-mail,
Identifying problems and providing resonable solutions,
Building quality relationships with new and current clients,
Additional support duties as assigned.
REQUIREMENTS
Very good command of German B2/C1,
Excellent communication and listening skills,
Willingness to learn and grow,
High energy and a positive attitude,
Effective problem solving skills,
Ability to multitask and to work within a dynamic and fast paced environment.
WHAT YOU WILL GET
Fun, friendly and casual work environment,
Access to trainings, language courses and professional development,
Multisport Card, Life Issurance, Private Medical Care,
Daily fruits.
Does this sound like you?
If yes, we are looking forward to receiving your application via e-mail:
milena.dziura@antal.pl
oferta z dnia: 06-09-2017
Reklama: