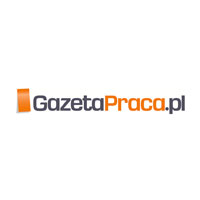 Sales Coordinator/Customer Service Specialist
Sales Coordinator/Customer Service Specialist Miejsce pracy: Katowice (śląskie) Nr ref.: 1091951 For our Client, one of the largest business and one of the world's largest manufacturers of float, value-added and fabricated glass products and solutions, we are currently looking for Candidates for the position of Inside Sales Coordinator/Customer Service Specialist.

While working at the position of CS Specialist, you will be responsible for assigned customers' relationship and support. This includes: orders coordination, development of customer-supplier relationship in collaboration with outside sales representatives, and follow-up of customers' files and requests. Customer Service Representative will have the opportunity to work with customers located not only in Europe but also in Asia, Middle East, South America or even Oceania. You will be also working close with other departments, like marketing, finance, logistics and production.

We are looking for Candidates with excellent Customer Service skills and experience in similar role. Knowledge of Czech or Russian would be an advantage. Excellent English language level is a must. An ideal Candidate needs to be proactive and well organized.

The company offers a unique opportunity to work in a globally recognized structure; opportunities of development, attractive salaries and benefits are also provided.

Sounds like you? Do not hesitate! Apply!



oferta z dnia: 18-06-2017
Reklama: