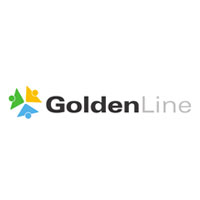 Communication Specialist with Russian
Communication Specialist with Russian Miejsce pracy: Poznań (wielkopolskie) Nr ref.: 1091126
Your new company
International company, prestigious organization which provides consulting services all over the world is looking for candidates interested in working in Poznan on a position of Communications Specialist with Russian.

Your new role
Your new responsibilities will include creating multimedia presentations, translating data and conceptual drafts into well-devised charts and exhibits. You will be working with consultants on improving the visual presentation of information and ensuring accurate, efficient, and timely completion of all assigned jobs.

What you'll need to succeed
Apart knowledge of MS Office, especially Power Point, you should speak fluent Russian and English (B2/C1). We are looking for people with ability to build strong and trustworthy relationships with others and to effectively contribute to a highly collaborative work environment. Administrative experience or designing experience will be an advantage.

What you'll get in return
A full time job in an international environment with stable employment conditions, opportunities of individual growth in multinational company, comprehensive salary and social benefit package as well as training and development.

What you need to do now
If you're interested in this role, click 'apply now' to forward an up-to-date copy of your CV, or call us now.
If this job isn't quite right for you but you are looking for a new position, please contact us for a confidential discussion on your career.



oferta z dnia: 08-06-2017
Reklama: